Pilot Plant (Develop)
Research
Pilot Plant (Develop)
Pilot Plant (Develop)
Pilot plant involves highly critical and mind-boggling task of Extraction, Isolation and Purification of Plant modules at a higher scale. It is apparelled with highly advanced and progressive facility of Solvent Extraction, Super Critical Fluid Extraction, Ayurvedic Formulation and Development. Our unparalleled team of researchers is extensively involved in processing, developing, evaluating and validating the finished product. The basic objective is to render the investigation of a product and also the process judiciously, on an intermediate scale, prior to committing for commercial scale manufacturing. Also, our Pilot Plant employs latest formulation equipments, which are validated as per GMP norms.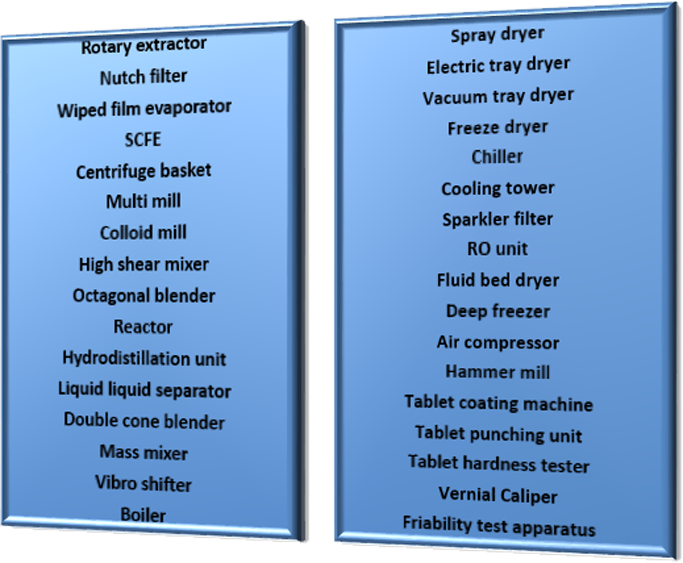 As a leading manufacturer of Ayurvedic formulations and FMCG, we always strive to provide our products and extracts only from supreme ingredients which nature has to offer. In order to bring our customers a wide range of products and open new possibilities in the world of natural ingredients, we have set-up a new Supercritical Fluid Extraction (SCFE) pilot plant facility to suit the demands for high quality Oleoresins, Essential Oils, and Herbal Extracts.
SCFE presents the benefit of completely clean and solvent free extractions. It also has the ability to extract the functional components of ingredients precisely which results in the end result with essential phytochemicals intact. Henceforth, SCFE is a green and eco-friendly technique for extraction.
We target to employ SCFE for extracts of oils and oleoresins through our highly extensive Research and development. SCFE extracts are used for standardized botanical extracts and spices extract for our beverages, dietary supplements, functional foods, Ayurveda and cosmetic.