Our History
Ayurveda meets Science.
A new perspective towards the future
Established in 2017, Patanjali Research Foundation, governed by Patanjali Research Foundation (Trust), is a fully integrated innovative Research Foundation to conduct modern experimentation on Ayurvedic medicines for the treatment of various diseases. The institute has a diversified research portfolio and a substantial clinical testing pipeline. Our main focus is mainly in herbal Research and Development arena.
Our central research theme is to study the efficacy of herbal and natural formulations on their medicinal, therapeutic and protective role against various human health diseases. There are nearly 300++ Scientists hired all over India and some with global experiences outside India dedicating their research work in Patanjali Research Foundation.
We wanted to leverage our ancient knowledge; couple it with modern technologies and deliver Ayurveda to the world – in a language and format that they understand, follow and accept.
Located in Haridwar (Gateway of God), an ancient holy city in Uttarakhand, in the northern part of India; Patanjali Garden is also situated in the vicinity. It houses nearly 1,000 medicinal plants, found mostly all over India.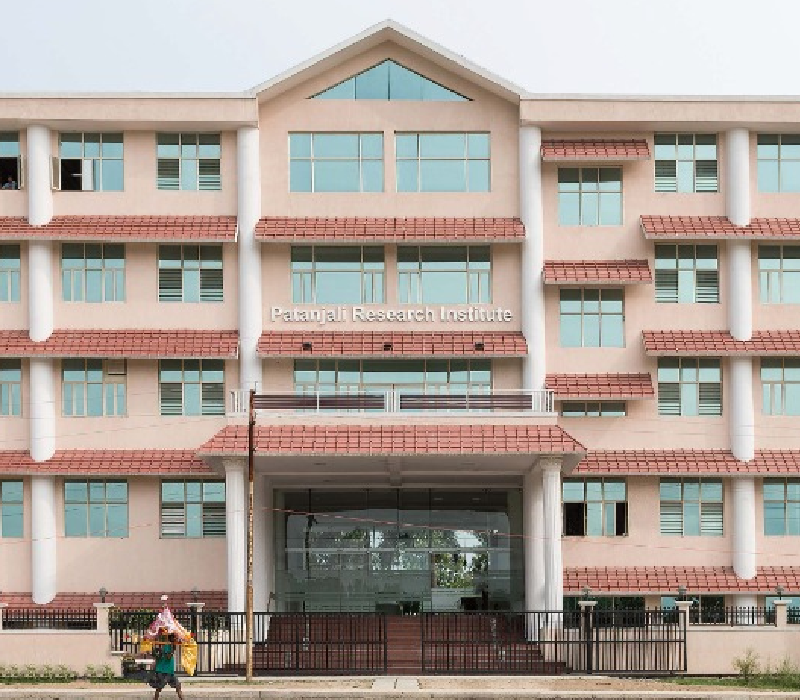 Our Mission
To establish the Great Vedic knowledge of Ayurveda of our ancient Indian saints and sages globally.
Dealing with evidence-based Ayurvedic system of medicine where innovative research solutions are being used for medicine
India as an ideal launch pad for the growth and development of Ayurveda and become a prototype for the rest of the world.
Global recognition of the fact that ayurvedic herbs and medicines are scientific and authentic medicines.
Our Vision
We aspire to be the Global Research Foundation of the World in Traditional Indian Medicine (TIM).
Research and development (R&D) with evidence-based Ayurvedic system of medicine.
Innovative research solutions used for medicine created and produced.
Global Research Foundation on TIM and Complementary medicine.
Scientific Leaders
Dr Anurag Varshney (Vice-President), Patanjali Research Foundation and (Head) Drug Discovery and Development Division
Dr Anupam Srivastava (Emeritus Scientist and CKO (Chief Knowledge Officer), Herbal Research Division
Dr Vedpriya Arya (Head), Herbal Research Division
Dr Rajesh Mishra (Head), Ayurveda and Sanskrit Division