A one-day workshop to explore Ayurveda's importance in healthcare on scientific grounds.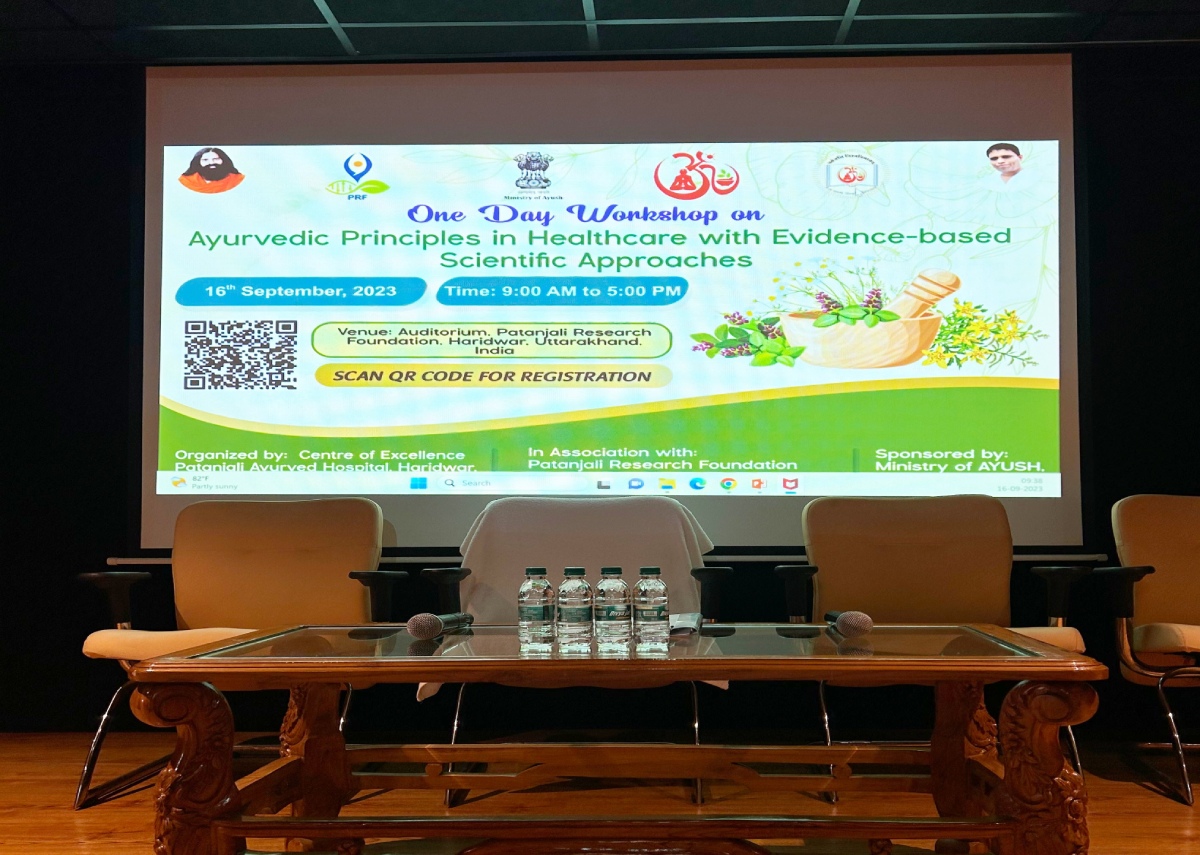 In a pioneering effort to bridge the gap between traditional healing practices and modern science, Patanjali Research Foundation organized a one-day workshop on "Ayurvedic Principles in Healthcare with Evidence-Based Scientific Approaches". During the workshop, an MoU was signed between State Institute of Agriculture Extension and Training (SIAET) and Divya Yog Mandir Trust for the training in farming and non-farming sectors.
It was held on 16 September 2023 at Patanjali Research Foundation's auditorium in Haridwar, Uttarakhand. This workshop aims to facilitate a deeper understanding of Ayurveda's holistic well-being approach and compatibility with contemporary medical practices.
The workshop was organized in association with the Ministry of Ayush, Government of India. It was graced by revered Acharya Balkrishna Ji and was addressed by eminent personalities like Shri K.P. Aharwal, Director, SIAET, Bhopal, Madhya Pradesh and Dr. Rajesh Saxena, Ex. Sr. Principal Scientist, MPCST (Dept. of S & T, Govt. of MP) and Consultant (MP), at Patanjali Research Foundation Trust, Haridwar, Uttarakhand.
In the words of Acharya Ji, "We have to commit to the goal of holistic healing. Ayurveda will stand the test of time and aid modern medical science in healing humanity". Topics such as Agriculture, Ayurveda's possibilities, Organic farming and so forth were discussed by the inspiring researchers and budding scientists.
For more information, click here!