Two new peaks were named in the Himalayas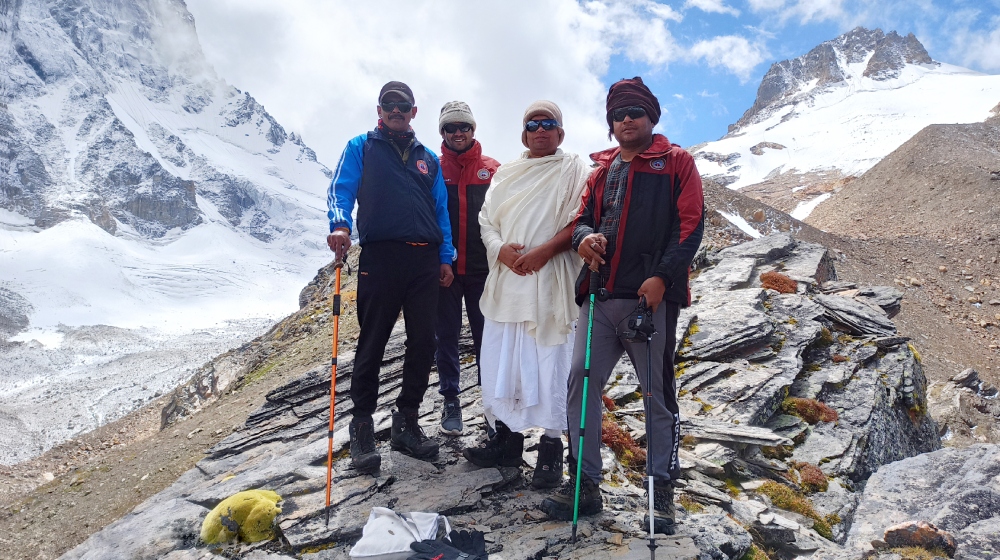 The team of Patanjali Research Foundation with the esteemed presence of revered Acharya Balkrishna Ji, along with the guidance of Colonel Anshuman Bhadauria, Principal of Nehru Mountaineering Institute (NIM), Uttarkashi, summited two unnamed peaks between Shreekanth Mountain and Harshil Horn Peak-2 in Uttarakhand in September 2023. At a height of nearly 17,500 feet, P.P Acharya Balkrishna Ji experienced the enthralling serenity of watching the unnamed and unclimbed peaks while embracing the raw beauty of the Himalayas. The new peaks were then named as 'Kailash' and 'Nandi' for their resemblance with Lord Shiva's symbols.
For the expedition, two teams were formed to summit the 'Kailash' mountain and 'Nandi' mountain. They completed their mission successfully, which became a spiritual journey for the entire team. According to P.P Acharya Balkrishna Ji, Patanjali's accomplishment will establish Uttarakhand's role in sparking spiritual consciousness among the people. This news comes after Patanjali's famous expedition in Gangotri Valley, Uttarakhand in 2022, where three peaks were named by the team.
For further information, you can click here!